Daycare Programme
All DayCare doggos will participate in The Active Programme.
This starts with a high intensity cardio swim followed by low intensity activities in the shallows that are great for socialisation and building confidence.
After a rinse and blow dry and a quick nap, it's down to the Clubhouse for nosework, solving puzzles and socialisation. And, weather permitting, we may also hit The Activity Course for some scent trails or "BarkCore" activities
Please ensure your doggo is fed at least 2 hours prior to arriving for daycare as swimming is the first activity of the day.
The Active Programme has 3 parts: Firstly, the Active Swim, a high intensity 15 minutes cardio swim to burn off nervous energy. This is followed by 45 minutes of Active Play where fun is everything. Balls, frisbees, floats and water features to create safe opportunities for the doggos to interact and grow in confidence. After this, it's down to the Clubhouse for a quick nap followed by puzzles & nosework.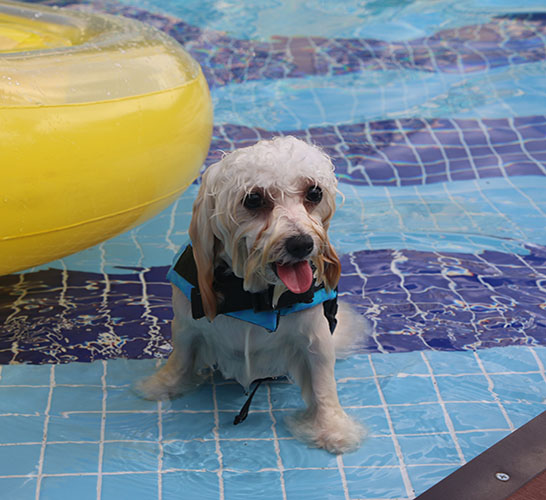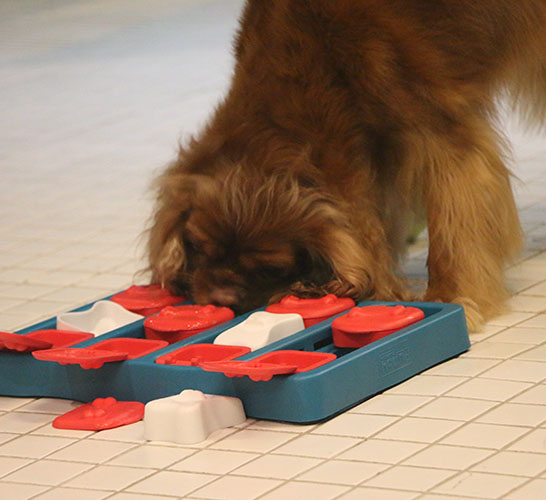 Rates
Daycare Pass (5 sessions)
3 months validity from date of purchase*
$300 to $400 (depending on weight of dog)
Sociability Assessment
All doggos are required to attend before joining daycare
$30 per session
*Extra charges if applicable
Doggy Enrichment!
We complement what you are able to provide for your doggo at home. Creating opportunities for your doggo to socialize with other hoomans and doggos while having maximum fun. Allowing them to explore new territories in a safe environment. Additionally, and most importantly by especially focusing on activating their sense of smell we hope to condition them to rely more on this sense. We want calmer and more confident dogs, we want to condition balance.
Safety is Our Priority
We want our Active Programme doggos to be free, able to explore and engage at will. We also want them to be safe. For this reason, we group doggos by their weight class, little ones play together, bigger ones stay in their own group.
Additionally, your doggo needs to have a valid core vaccination – Canine Distemper Virus, Canine Parvovirus, Canine Adenoviruss, Canine Parainfluenza Virus & Leptospirosis (serovars: canicola, grippotyphosa, icterohaemorrhagiae, pomona) in place and we would also recommend a kennel cough vaccination.